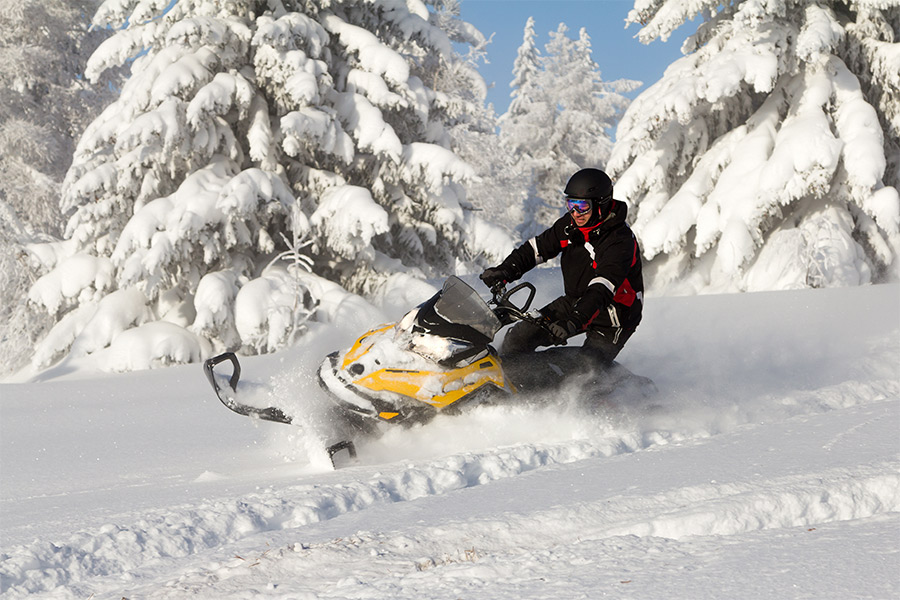 A very active young man, Waylon had reached a point where he had solid pain in his lower back as a result of accidents and impacts from four seasons of snowmobile racing, as well as some very serious car accidents. The discs between L4-5 and L5-S1 were badly damaged, which is where the pain was coming from.
"The condition affected every aspect of my life," says Waylon, "From my sexual life to not being able to sleep, rolling all over the bed every night, pillows between the legs, underneath the knees, under the ankles. I'd miss work. I'd do the wrong thing like shovel the driveway and all of a sudden my back would be locked up for two or three days and I would have to miss work until I was at least healthy enough to walk again."
"I had spent close to seven years trying different remedies: injections, meeting with different surgeons, spinal cord stimulator, discogram, medications and so on,"  Waylon explains. "Finally, at the age of 28, I decided it was time to find a surgeon who was willing to operate on me. Every surgeon I had met with before Dr. Thapar thought I was too young and it was too big of a risk that further down the road I would require further surgeries. Then I met with Dr. Thapar and he took a look at my updated images and my lifestyle and he was 100% confident that he could help me and that I could get back to my life."
"My reaction from my initial visit with Dr. Thapar was that he is very genuine. He was concerned about my age, about the severity of this operation. This could obviously have led in several different ways. He filled me in with a lot of good knowledge which I took to heart and which I appreciated. He cared, asked about my family, my wife, let me know that this kind of operation could obviously result in my never being able to produce children. He went over everything with me and my wife to make sure that we were 100% confident and comfortable with everything. He gained my trust instantly."
Dr. Thapar carried out an anterior/posterior two level fusion in a two-day operation. The first was through the abdomen to place synthetic cages into the disc space. Screws and a plate were placed to secure the construct. The next day, he operated through the back, adding screws and rods to stabilize the spine.
"Dr. Thapar's nurses and his team were also all excellent. They've been awesome. Dr. Thapar's team is unbelievable. They truly care about you as an individual and your future with your health."
Waylon's surgery put him back on the road to a full, active, pain-free life. "I'm six months out as of yesterday. I have absolutely no pain in my back any more. It is 100% gone. I'm back to sleeping. I'm not missing work. I still can't jog or run, do pull-ups or sit-ups, long-distance running, or a lot of working out and things that I really truly enjoyed. It's going to require a minimum of a year of healing before I can get back to some of that compression and impact, running and what not. This spring they said I could try to start jogging and then by the summer, July, August, I'll get back into running. Overall I'm doing excellent. I'm very happy. I wouldn't change it for the world.
"I wouldn't have chosen any other surgeon or team to do this kind of operation. I met with four other surgeons previous to Dr. Thapar and he was by far the best. In our area there is no one who has done more operations than him. I've done the research. I'm 100% certain that he is the best surgeon in the Midwest for this type of operation that I had."